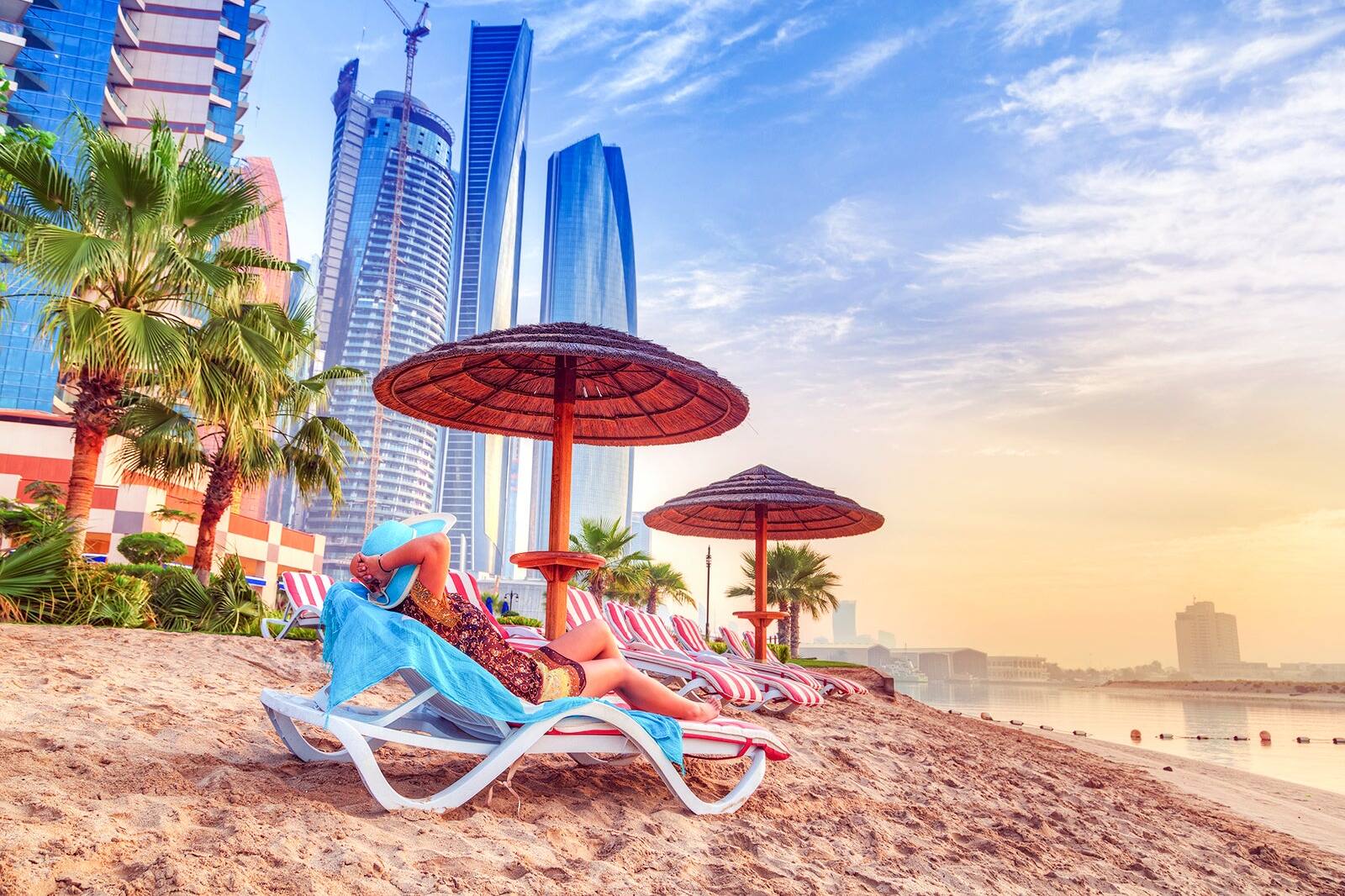 Abu Dhabi is a beautiful holiday destination with a perfect mix of luxurious city life and stunning natural beauty. One of the major attractions of Abu Dhabi is its beautiful beaches. From vibrant waterfronts to peaceful sandy coves, the beaches in Abu Dhabi offer something for everyone. In this article, we will take you through the best beaches of Abu Dhabi that you should visit on your next trip.
Corniche Beach: Perfect for Families Located in the heart of Abu Dhabi, Corniche Beach is famous among visitors and locals. The beach is known for its crystal clear waters and sandy shoreline, perfect for swimming, sunbathing, and other water activities. The beach is surrounded by several parks and promenades, providing ample opportunities for a stroll or a picnic with family and friends. The nearby restaurants and cafes offer a range of local and international cuisines, making it a perfect spot for a fun-filled day out.
Al Bateen Beach: A Water Sports Lover's Paradise If you're looking for an adventure-packed day out, Al Bateen Beach is the perfect destination. The beach offers a range of water sports activities, including kayaking, jet skiing, and pedalo rides. You can also enjoy a leisurely walk along the shoreline, taking in the scenic views of Hudayriat Island and its long white bridge. Several picnic spots around the beach make it an ideal location for a family outing or a romantic picnic with your loved one.
Saadiyat Beach: A Nature Lover's Haven For those looking for a serene and peaceful escape, Saadiyat Beach is a must-visit destination. The beach is home to protected dunes and turtle nesting sites, making it a perfect spot for nature lovers. You can take a relaxing walk on the wooden boardwalk, which provides access to the north-western shore of the namesake island. The gallery offers stunning views of the beach and its surrounding natural beauty.
Final Thoughts Abu Dhabi is a stunning destination that offers a perfect mix of urban and natural attractions. Its beautiful beaches are a must-visit, offering something for everyone, from families to adventure seekers and nature lovers. So, whether planning a relaxing day out or an adventurous getaway, Abu Dhabi's beaches have got you covered. Visit these beaches on your next trip, and you won't be disappointed!