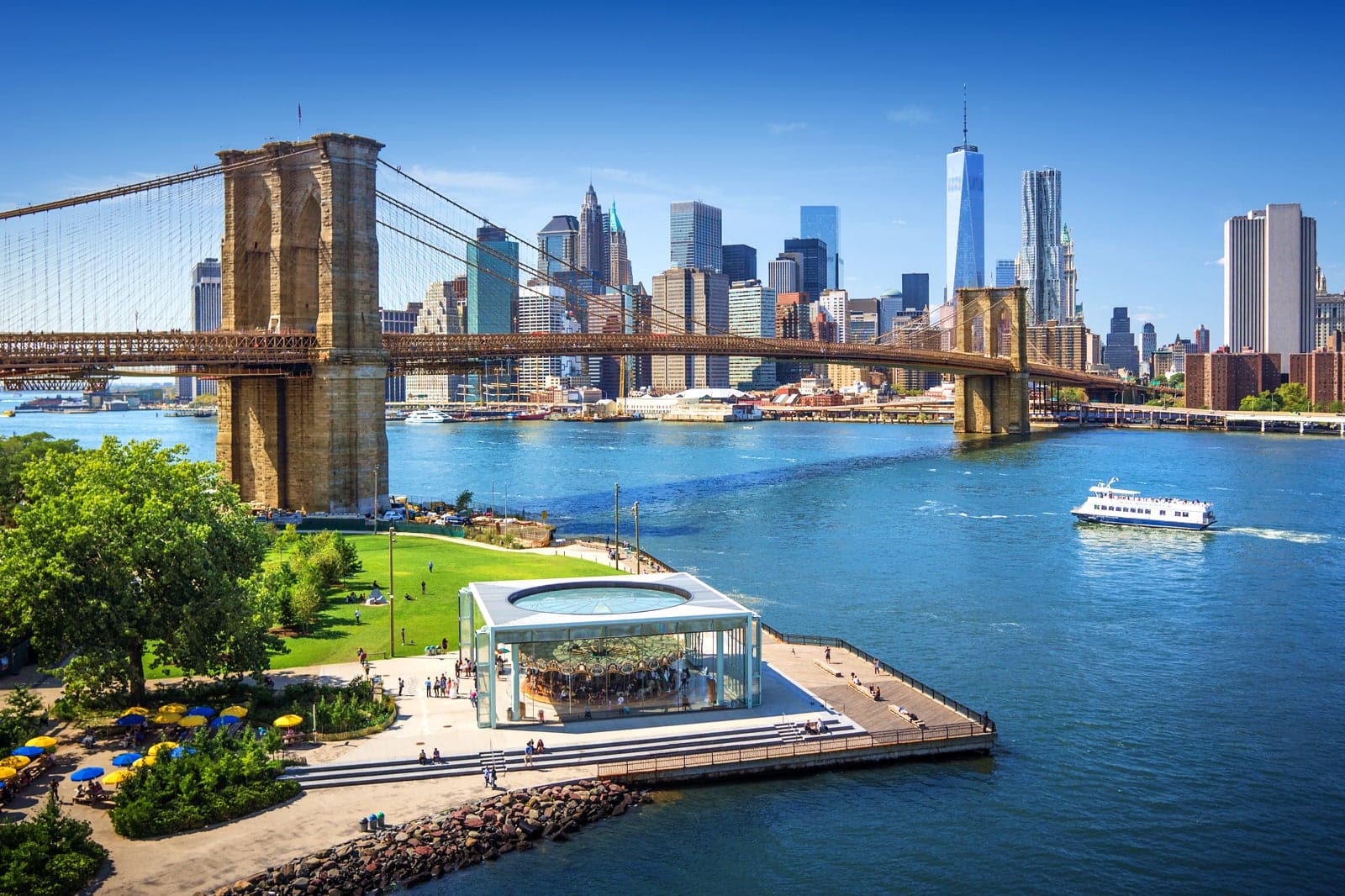 Brooklyn, one of the five boroughs of New York City, is a dynamic and diverse destination that has come into its own in recent years. While it was once overshadowed by Manhattan's iconic skyline and Broadway shows, Brooklyn's flourishing arts scene, affordable property prices, and creative energy have breathed new life into the borough. From innovative restaurants to indie art exhibits, Brooklyn has something for everyone.
This article will explore the distinct neighborhoods, classic attractions, family-friendly activities, and thriving art scene that make Brooklyn an exciting destination. Whether you're a foodie, an art lover, or simply looking to soak up the local culture, Brooklyn has plenty to offer.
Exploring Brooklyn's Neighborhoods
Brooklyn's neighborhoods have distinct personalities and attractions, from trendy cafes to vintage shops. Two of the most popular neighborhoods are Williamsburg and Prospect Heights.
Williamsburg is a haven for hipsters, with its vintage shops, trendy cafes, and vibrant nightlife. A visit to East River State Park offers stunning views of Manhattan, while the Smorgasburg food market and Brooklyn Flea Market provide an exciting array of local food and craft vendors. The Brooklyn Brewery is a must-visit for beer enthusiasts.
Prospect Heights is another neighborhood worth exploring. During the day, you can relax in Prospect Park, one of Brooklyn's largest green spaces. In the evening, you can enjoy its lively bar scene. The Brooklyn Museum is also located in Prospect Heights and is worth visiting for its impressive collection of antiquities and modern art.
Classic Attractions and Family-Friendly Activities
While Brooklyn may be known for its edgy vibe, it also offers some classic attractions perfect for families. Coney Island and its retro amusement park, Luna Park, provide a day of fun for kids and adults alike. The Wonder Wheel, a historic Ferris wheel, is a must-ride.
The Brooklyn Children's Museum is another family-friendly attraction that offers hands-on art and science activities. The Prospect Park Zoo provides the opportunity to see exotic animals up close.
Thriving Arts Scene
Brooklyn's arts scene thrives, with countless galleries and creative spaces to explore. The Bushwick neighborhood is particularly noteworthy for its vibrant street art scene. Wander through the area to see giant street murals and graffiti art adorning building walls. The Bushwick Collective, a group of graffiti artists, has painted hundreds of walls in the neighborhood.
The Brooklyn Museum is also home to an impressive collection of modern art and antiquities. Other noteworthy galleries are the Luhring Augustine Bushwick for contemporary art, the Pioneer Works cultural center, and UrbanGlass, with workshops and a glassworks exhibition.
Getting Around Brooklyn
Brooklyn is well connected to neighboring boroughs via the New York City transit service, making it easy to get around by subway or bus. You can also catch a ferry between Brooklyn and Manhattan on three available routes. The Verrazzano-Narrows Bridge, one of the busiest bridges in the US, offers stunning views of the harbor and is worth crossing.
To fully immerse yourself in Brooklyn's local life, consider taking a walking, bicycle or bus excursion. Food tours, street art tours, historical neighborhood tours, and tours that introduce you to the Hasidic Jewish community are all available.
Conclusion
Manhattan may have once overshadowed Brooklyn, but today it is a vibrant and artistic destination worth exploring. From its edgy vibe and inventive restaurants to its classic attractions and thriving arts scene, Brooklyn has something for everyone. So why venture out of Manhattan and discover this exciting borough?
"Explore the Russ Building: A Landmark of Downtown San Francisco"
https://newsbreakapp.onelink.me/2115408369?pid=mp_1639152&msource=mp_1639152&docid=0lVsHhy1&af_dp=newsbreak%3A%2F%2Fopendoc%3Fdocid%3D0lVsHhy1&af_web_dp=https%3A%2F%2Fwww.newsbreak.com%2Faf-landing%3Fdocid%3D0lVsHhy1