Discover Koh Yao Noi's Hidden Gems on a Full-Day Bike Tour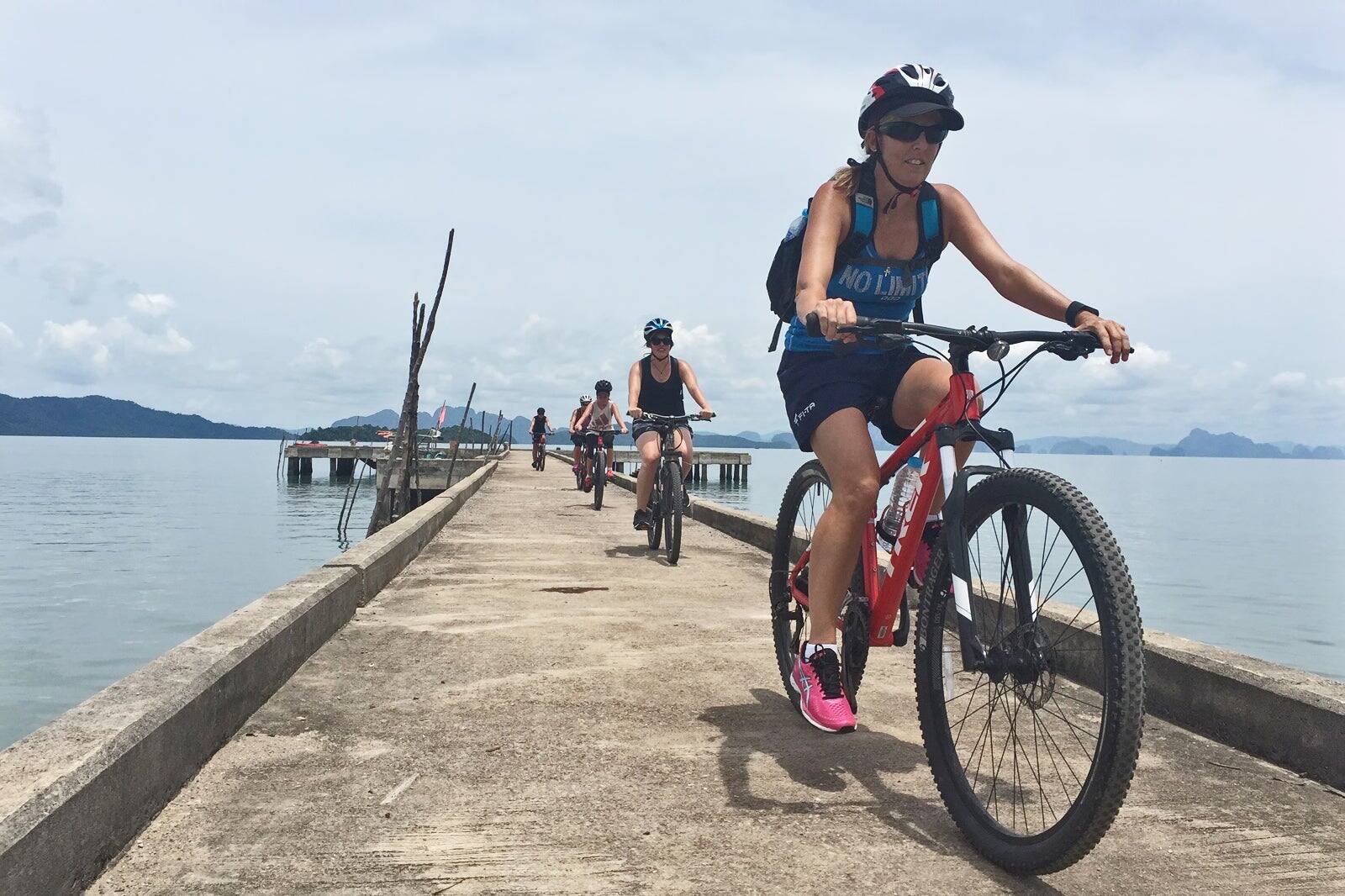 Koh Yao Noi is a stunning island renowned for its gorgeous beaches, crystal clear waters, and breathtaking scenery. However, the island's interior remains largely uncharted territory. If you're looking for a unique and adventurous way to explore Koh Yao Noi, a full-day bike tour is an excellent option.
Experience Authentic Local Life This cycling tour takes you through traditional fishing villages, lush rice paddies, unique mosques, and tropical jungles, giving you an unrivaled glimpse of the region's natural beauty and local way of life. You'll witness the island's rural charm and authenticity, far away from the tourist crowds.
Take Your Time and Discover the Island
The 30-kilometer bike trip was secure. And even paths are suitable for all fitness and experience levels. With a bike, helmet, and English-speaking guide provided, you'll be able to enjoy the ride without worrying about getting lost or navigating the route. You can pedal at your own pace, stopping to take pictures or rest whenever you like.
Savor Local Cuisine The tour includes a delicious local Thai lunch, allowing you to savor the island's flavors and tastes. The cuisine is made with fresh, local ingredients and will satisfy your taste buds after an exciting morning of cycling.
Encounter Wildlife The island is home to various Wildlife, including monkeys, birds, and reptiles. On this tour, you'll have the chance to see some of the resident Wildlife in their natural habitat. Keep an eye out and prepare your camera for some amazing pictures. Opportunities.
Final Thoughts If you're looking for an unforgettable adventure that immerses you in the authentic culture and natural beauty of Koh Yao Noi, a full-day bike tour is an excellent option. With its breathtaking scenery, rural charm, delicious cuisine, and encounters with Wildlife, this tour will surely highlight your visit to Koh Yao Noi.