Discover the Best of Tanjong Beach Club on Sentosa Island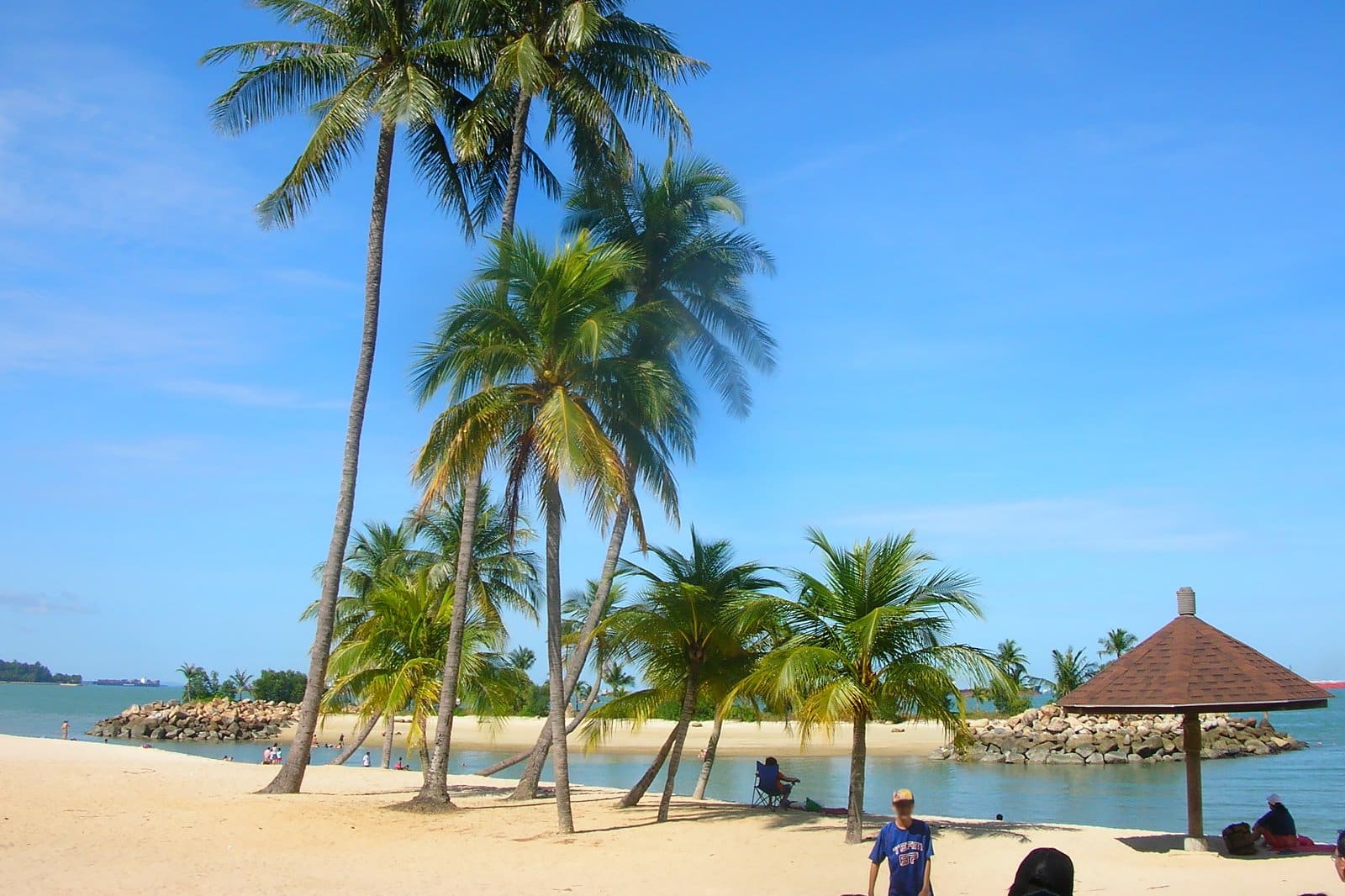 Tanjong Beach Club is the perfect place to indulge in Mediterranean-inspired dishes while enjoying the sun, sand, and sea on Sentosa Island. With its laidback house tracks and cosmopolitan vibe, it's no wonder this beach club has become one of the most popular spots on the island. Here's everything you need to know about this hotspot:
Location and Accessibility
At 20 Tanjong Beach Walk, Sentosa Island, Tanjong Beach Club is situated on the southern tip of the island, right next to Sentosa Golf Club. You can quickly get to the beach club by taking the MRT to VivoCity and transferring to Sentosa Island, then hopping on the free bus service that makes its way around the island.
Amenities and Activities
The beach complex's layout is open-air yet partially shaded, with distinct areas for eating, drinking, and socializing. There is also a sizable pool for cooling down, complete with a wooden deck and sun loungers.
Food and Drinks
Tanjong Beach Club offers upscale beach food, including seafood linguini and beer-battered fish and chips. The Tanjong Seafood Platter (S$150) is an excellent option for those who need help deciding what to order. The drink selection is also exceptional, with favorites like Copabanana (S$20 per glass) and Porto Summer Spritz (S$68 per pitcher) that are perfect for sharing under the hot Singapore sun.
Parties and Events
Come nightfall, especially on the weekends, Tanjong Beach Club transforms into a lively party spot. They run their famous 'Smack My Beach Up' parties semi-regularly, but the highlight is their 'Full Steam Ahead' full moon parties, which occur three times a year. While not quite as wild as Thailand's Koh Phangan parties, you can still expect buckets of booze, beer pong, and live DJs.
Tips and Warnings
Tanjong Beach Club is excellent if you're looking for a vibrant party because it can get pretty packed on the weekends, especially in the bar area… Note that entry into Unless there is a scheduled event, admission to Tanjong Beach Club is free; nonetheless, it is frequently advisable to purchase tickets in advance. Additionally, getting a taxi home from here at 3 in the morning can be difficult, so it's best to save a taxi number or book ahead.
Conclusion
Tanjong Beach Club is undoubtedly one of Sentosa Island's most famous beaches, and it's easy to see why. Its laidback atmosphere, great food and drinks, and exciting events make it the perfect place to soak up the sun and enjoy the lively vibe. Remember to add Tanjong Beach Club to your itinerary the next time you visit Singapore!
https://a.cdn-hotels.com/gdcs/production93/d1539/adf229cd-7ea9-440f-9b38-607b08a3cdb8.jpg?impolicy=fcrop&w=1600&h=1066&q=medium