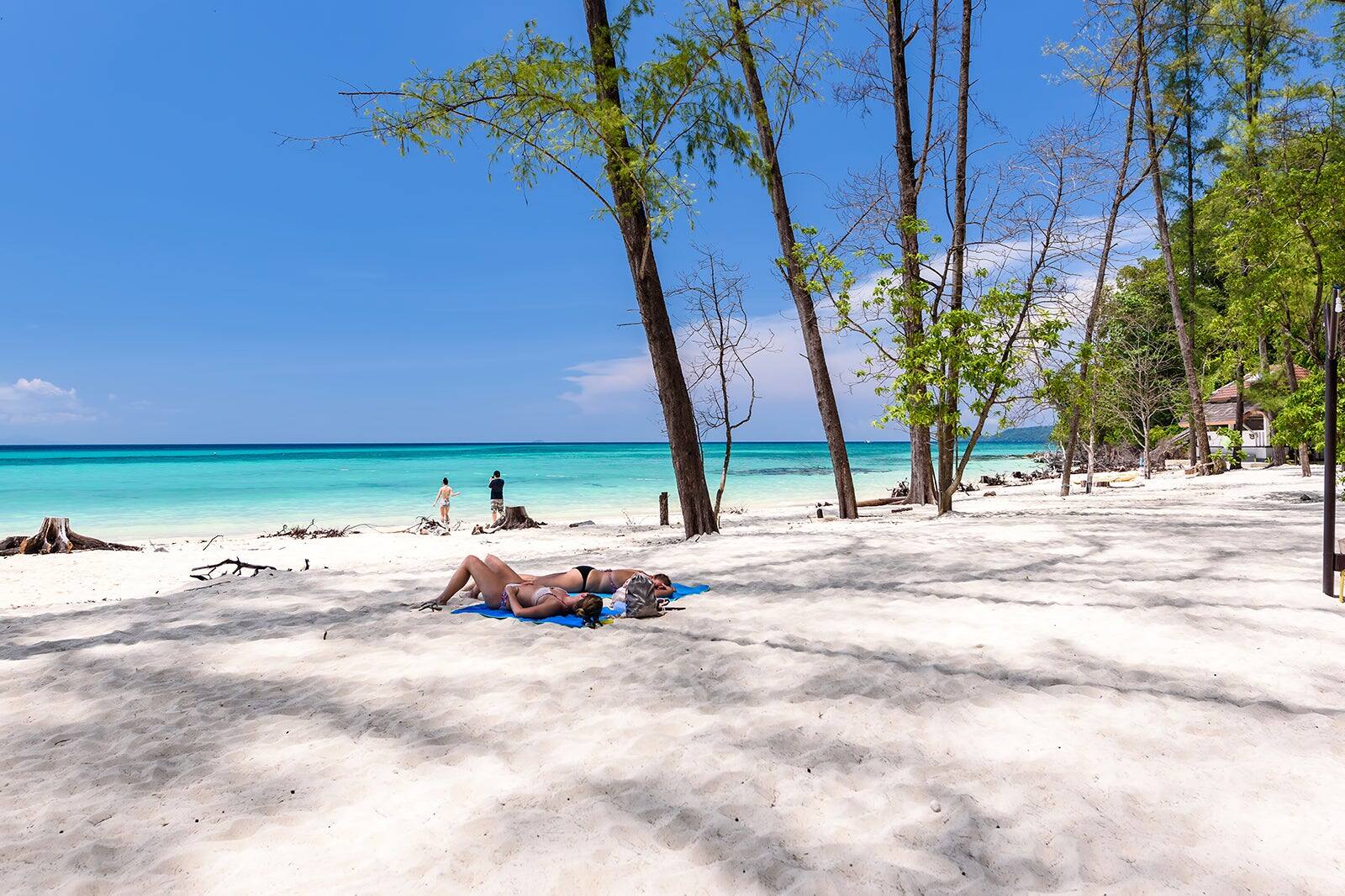 If you're looking for a serene and idyllic escape from the hustle and bustle of daily life, Bamboo Island is the perfect destination. Located in the Phi Phi archipelago, this stunning tropical paradise is the most north-easterly island and offers visitors a peaceful retreat away from the crowds.
Unwind on the White Sandy Beaches
The island is roughly 600 meters wide and 700 meters long, and its shape almost resembles a heart. Its white sandy beaches are surrounded by clear turquoise waters that invite you to take a refreshing swim or relax under the sun. The island's central area is covered with lush vegetation, including casuarina and bamboo trees, adding to the island's natural charm and beauty.
Take a Dip in the Coral Reef
Thanks to the Hin Klang coral reef, Bamboo Island is famous for its snorkeling opportunities. Swimming among the corals and colorful tropical fish in this natural aquarium is a unique and unforgettable experience. Additionally, the island's reef is almost surrounded by a coral reef that spreads up to 500 meters from the shore, providing an excellent opportunity to explore the underwater world.
https://anitour.in/category/thailand-tours/bangkok-thailand/
How to reach Bamboo Island
Long-tail boats can be rented from Tonsai Village or Sea Gypsies Village on Laem Thong Beach to get you to Bamboo Island. It takes around 40 minutes to get there from Tonsai, and 15 minutes to go to Laem Thong Beach. On Koh Phi Phi Don, you can take day trips or spend the night in a tent. You can also take a speedboat to Phi Phi for a day trip from Krabi or Phuket.
ABU DHABI :http://ABU DHABI :https://a.cdn-hotels.com/gdcs/production49/d568/cff85677-812e-444c-a4f3-1d5f2af35ac8.jpg?impolicy=fcrop&w=1600&h=1066&q=medium
Escape to Paradise on Bamboo Island
Bamboo Island is the perfect choice if you're looking for an off-the-beaten-path destination that offers stunning natural beauty and a chance to unwind and escape from the crowds. With its white sandy beaches, crystal-clear waters, and abundant marine life, you will have a memorable and relaxing time on this tranquil island. So why wait? Plan your visit to Bamboo Island now and experience its unique and unspoiled tropical paradise.