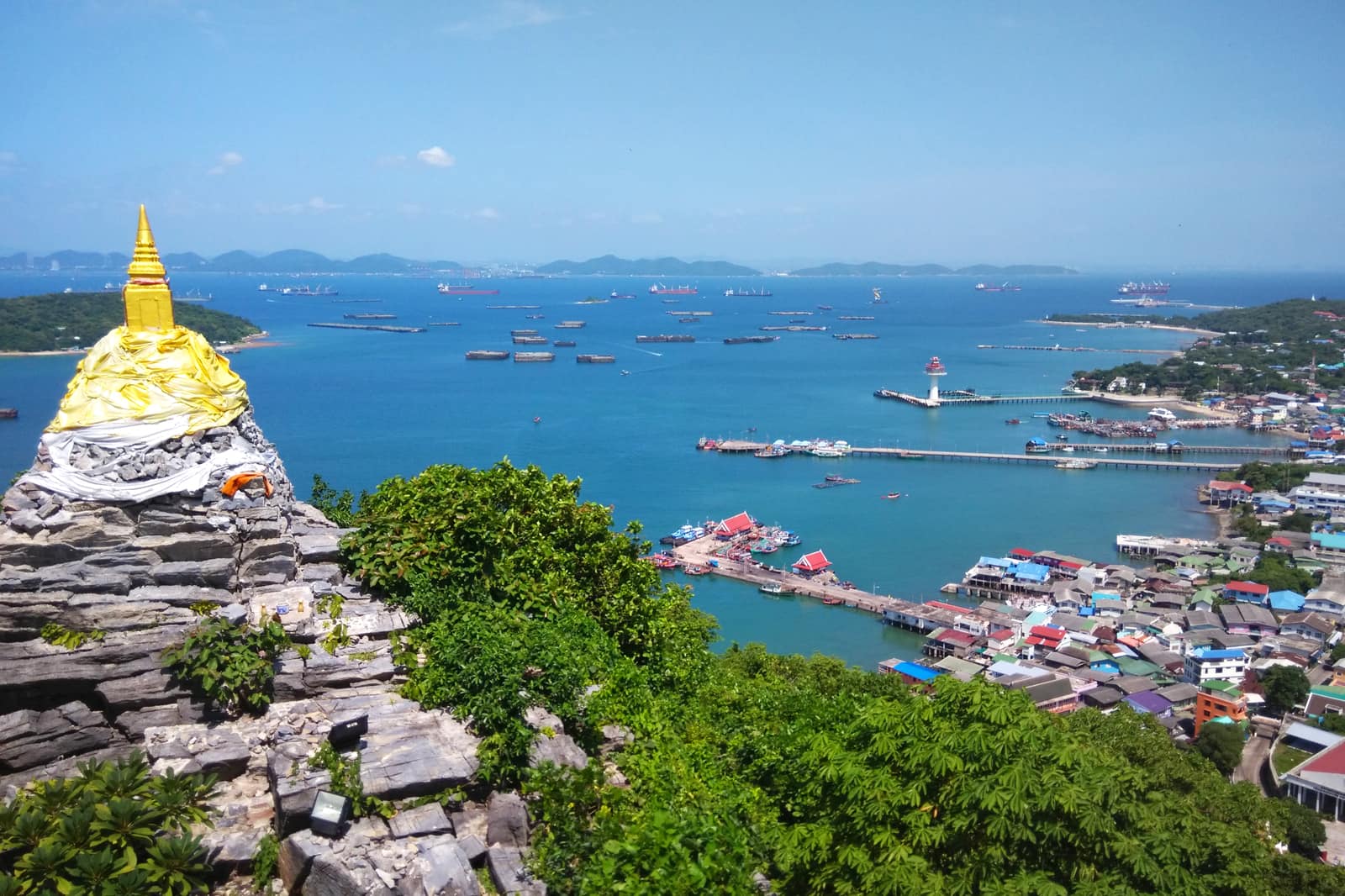 If you're looking for a quick escape from the hustle and bustle of Bangkok, Koh Si Chang should be on your list. This small island, also known as Sichang, is a hidden gem with a peaceful fishing-village vibe, jungle pathways, and a lively port area. While the island might not boast the best sandy beaches, it makes up for it with its charming atmosphere and unique attractions.
Discovering Koh Si Chang: Things to Do and See
Despite its small size, Koh Si Chang offers a variety of activities to explore. The following are some of the best activities and sights on the island:
Temple Visits: Koh Si Chang is home to several temples worth visiting, such as Wat Asokaram, a forest monastery set in a serene location with impressive architecture.
Jungle Hiking: Take a hike along the secluded jungle pathways of Koh Si Chang, and you'll be rewarded with stunning island views.
Snorkeling: The crystal-clear waters around the island are perfect for snorkeling. Discover the colorful marine life and coral reefs just a few meters offshore.
Local Cuisine: Koh Si Chang offers delicious and affordable seafood options, with barbequed fish and squid being the most popular dishes. Take advantage of the chance to sample the island's local delicacies.
How to Get to Koh Si Chang
There are two ways to get to Koh Si Chang from Bangkok:
Bus and Ferry: Take a bus from Bangkok's Ekkamai Bus Station to Sri Racha, which takes around 2 hours. From there, take the ferry from Sri Racha's main pier, which leaves every hour and takes approximately 40 minutes.
Day Trip from Pattaya: Another option is to explore Koh Si Chang on a day trip from Pattaya. It's a more convenient option, and you'll experience the island's unique attractions in just a day.
Where to Stay on Koh Si Chang
Accommodation options on the island are limited to basic guesthouses and bungalows. Most visitors opt to stay in one of the luxurious hotels in Pattaya and make a day trip to Koh Si Chang.
Final Thoughts
Koh Si Chang may have a few beaches, but it makes up for them with its unique attractions and charming atmosphere. Koh Si Chang is a hidden gem worth exploring if you're looking for a quick escape from Bangkok or Pattaya.