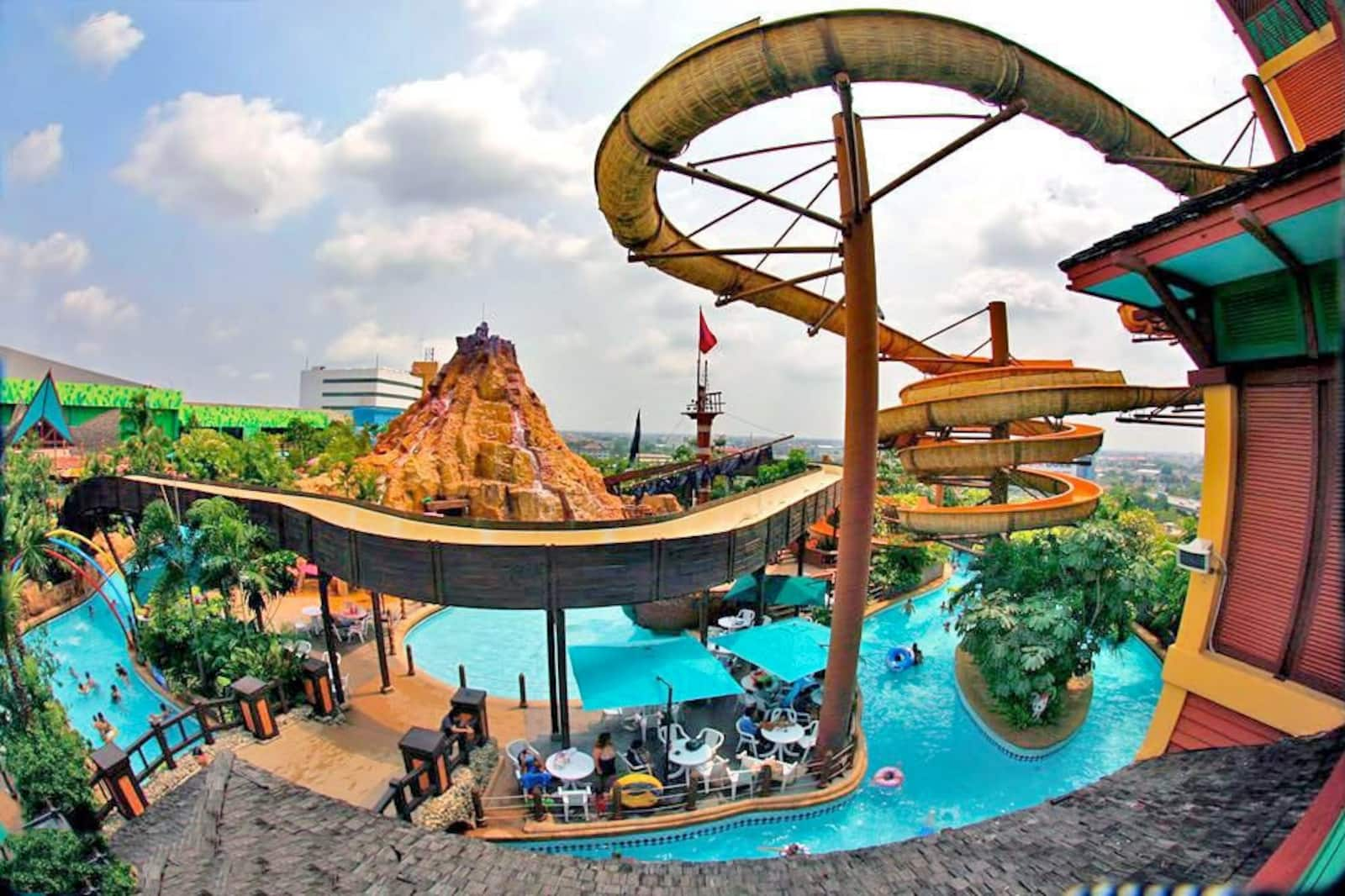 Fantasia Lagoon Waterpark is a must-visit destination if you're looking for an exhilarating day out with your family in Bangkok. Located on the rooftop of The Mall Shopping Center Bangkae, this waterpark offers an exciting range of water activities and games that will delight you and your children.
Exciting Zones for Different Age Groups at Fantasia Lagoon Waterpark in Bangkok
Fantasia Lagoon Waterpark has several zones that cater to children of different age groups. The Fantasy Fountain is perfect for toddlers, with its shallow water and gentle sprays. Older children will love the Pirate Cove and Slider Tower, which offer fast and thrilling waterslides. The Magic Jungle, Mystery Island, and Ocean 10 zones are suitable for all ages, with various water activities and fun features that will keep your kids entertained for hours.
Relaxing and Entertaining Features at Fantasia Lagoon Waterpark in Bangkok
If you want something more leisurely, you can float along the Lazy River on an inflatable tube and enjoy the beautiful scenery. You can also catch entertaining balloon shows and magic tricks on the massive stage while you rest your feet. The waterpark also offers an entertainment zone within the shopping mall. A fun-looking indoor amusement park with painted skies, homes, and a vintage merry-go-round can be found here.
Convenient Location and Operating Hours of Fantasia Lagoon Waterpark in Bangkok
Fantasia Lagoon Waterpark is conveniently located at The Mall Shopping Center Ngamwongwan Branch, Bang Khae, Bang Kapi, Bangkok 10160, Thailand. It's open from Monday to Friday from 10:30 am to 8:30 pm and on weekends from 10 am to 8:30 pm.
Conclusion
Fantasia Lagoon Waterpark is an excellent destination for families seeking an exciting day out in Bangkok. With its thrilling waterslides, exciting water activities, and entertaining features, it's no wonder that this waterpark is a popular attraction among locals and ex-pats. So, pack your swimwear and head to Fantasia Lagoon Waterpark for an unforgettable adventure!