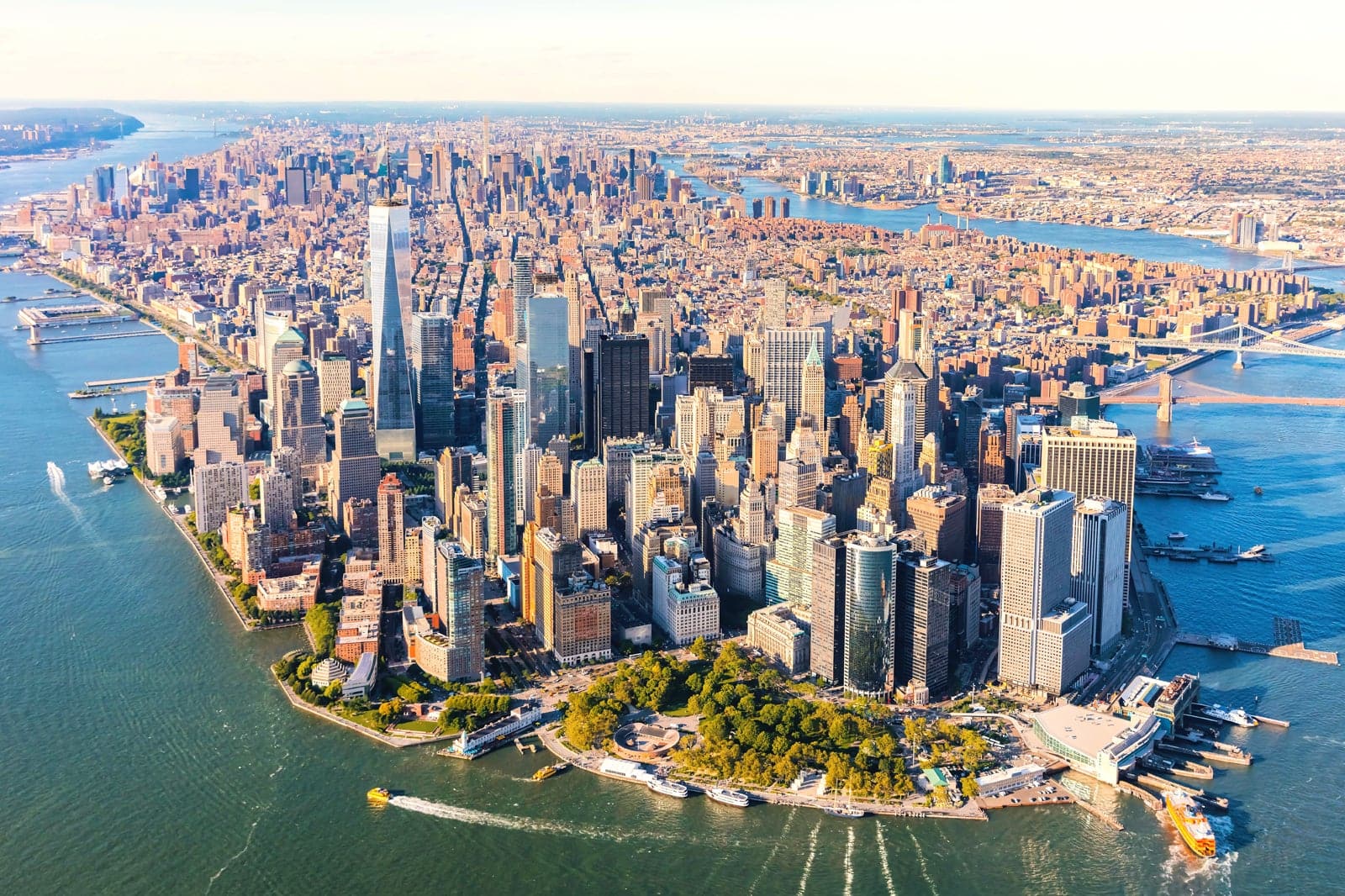 Manhattan, the heart of New York City, is a borough that attracts an astonishing 65 million visitors yearly. It's the home of some of the most popular tourist attractions in the United States, including the iconic One World Trade Center, the bustling Times Square in Midtown, and the 843-acre Central Park. From visiting world-renowned museums to enjoying Broadway shows, Manhattan has endless things to keep you entertained all day.
In this article, we'll take you through some of the highlights of Manhattan, where to shop, and some good-to-know information to help you make the most of your trip to the city that never sleeps.
Manhattan's Highlights
Apart from its towering skyscrapers, Manhattan is known for its never-ending sights and sounds. One must-visit attraction is the iconic Statue of Liberty. If you want to capture the best views of this American landmark without taking a trip to Liberty Island, we recommend stopping by Battery Park City. In this public park, you can enjoy a picnic on the waterfront and take in the beauty of Manhattan without leaving New York.
If you're a fan of the long-running TV series Friends, you'll want to visit Bedford Street in Greenwich City. This is where you can see the apartment's exterior where the characters supposedly live. While the actual sets of the show were created offsite, the exterior shots of this popular sitcom are of this apartment. The real-life Central Perk coffee shop, albeit with a different name, is a cafe that is located below the flat and provides delicious coffee and pastries.
Shopping in Manhattan
A stroll through some of Manhattan's top shopping avenues is a must for every trip there. You should stroll down Fifth Avenue, the SoHo neighbourhoods, or Madison Avenue on the Upper East Side to shop like the affluent and famous. These streets are home to top designer labels such as Gucci, Louis Vuitton, and Tiffany & Co., to name a few. Manhattan is also home to the flagship store of Macy's, located at Herald Square.
For a more relaxed atmosphere, head to Canal Street, where you can snap up a bargain. If you're in the city during the summer, watch for the open-air markets around the area. The Brooklyn Flea Market is a popular option, offering a variety of preloved goods and handmade accessories for sale.
Broadway in New York : https://anitour.in/broadway-in-new-york-usa/
Good to Know about Manhattan
Even if you're traveling on a budget, there are plenty of free things to do in Manhattan. Locals and travelers love walking in the urban Central Park, visiting the Rockefeller Center, heading to the Top of the Rock Observation Deck or reliving history at the National September 11 Memorial and Museum.
If you're arriving in Manhattan by train, be sure to stop and admire the architecture of the Grand Central Terminal from inside and out. Opened in 1913, this iconic station welcomes over 60 million passengers annually, making it the third-busiest train station in North America. Several subway lines and intercity trains often stop here, with plans for additional services for the Long Island Rail Road.
To end your evening on a high note, visit the Empire State Building after sunset. You'll see Manhattan from the open-air observatories and marvel at the city's skyscrapers as they light up the night sky.
In conclusion, Manhattan is a city that truly has something for everyone, from the most iconic landmarks to the best shopping streets and free activities. Manhattan is sure to leave whether you're a first-time visitor or a seasoned traveler.