Nong Nooch Tropical Garden in Pattaya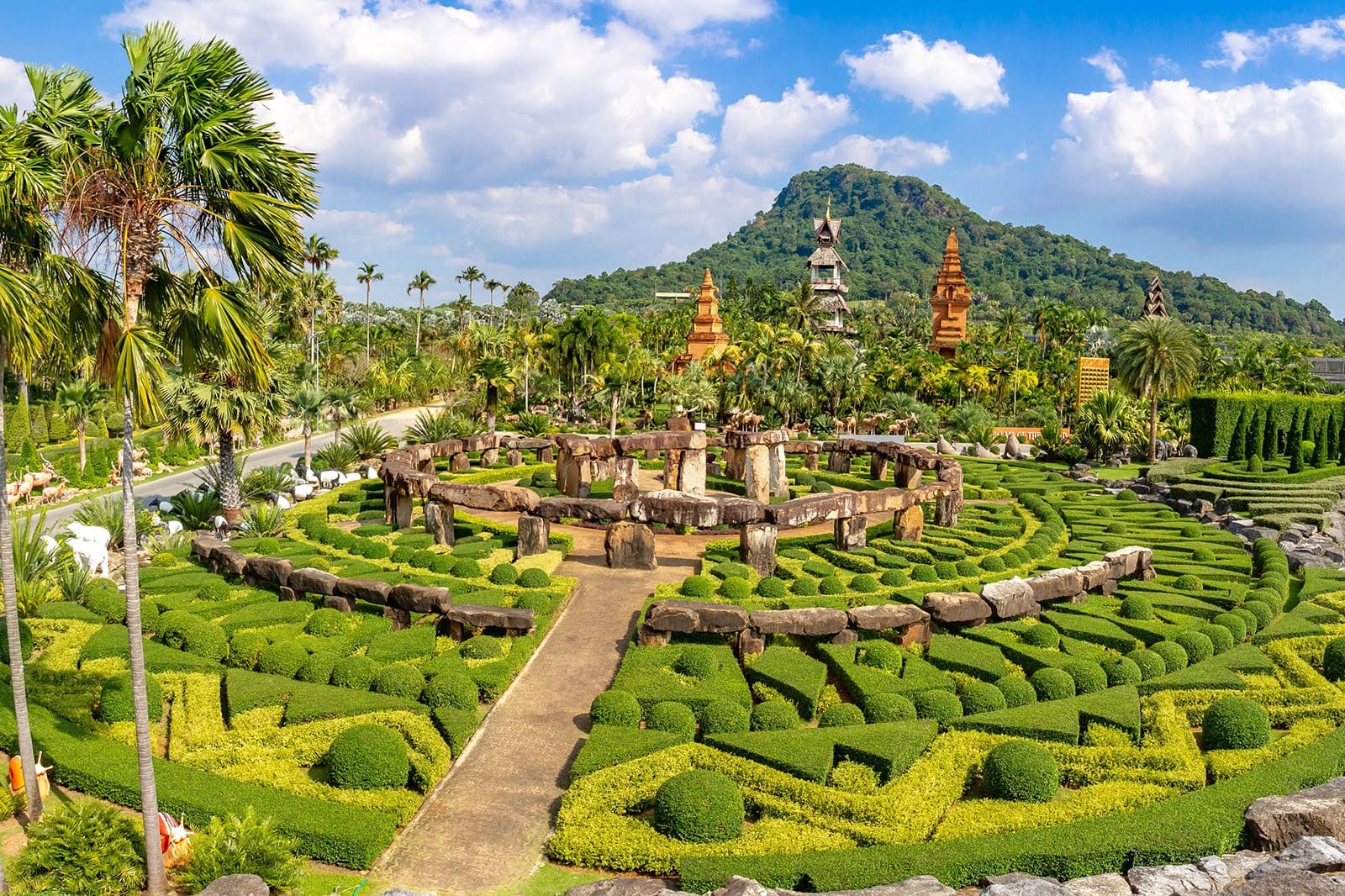 Nong Nooch Tropical Garden is a 200-hectare landscaped paradise in Pattaya that showcases tropical flora's vibrant colors and lush foliage. These are some of the most beautiful flowers there. Breathtaking displays, and landscaped gardens in Thailand, make it one of the most sought-after tourist destinations in the world.
Award-winning Design, The team behind Nong Nooch Tropical Garden has won numerous international awards for their outstanding garden designs, including 17th-century French-style gardens, a stunning recreation of Stonehenge, and creatively crafted topiary displays. They have also created gardens exclusively with cacti, bonsais, and tropical palms, making the park an exquisite horticulture masterpiece.
Orchid Haven Nong Nooch Tropical Garden is also the proud home of over 670 native and hybrid species of orchids. As you stroll through the gardens, you will be captivated by the beauty and fragrance of these delicate flowers.
Cultural Shows While exploring the gardens, visitors can enjoy regular displays of classic Thai dancing, boxing, and drumming, allowing them to experience Thai culture at its finest.
Location and Schedule Nong Nooch Tropical Garden is located at 34/1 Sukhumvit Road, Na Jomtien, Sattahip District, Chon Buri 20250, Thailand. It is open daily from 8 am to 6 pm, allowing you to plan your visit at your convenience.
Conclusion If you are a nature enthusiast, a fan of beautiful gardens, or simply looking to explore Thailand's cultural heritage, Nong Nooch Tropical Garden is a must-visit destination. With its award-winning garden designs, exotic orchids, and vibrant cultural shows, this garden will leave a lasting impression on visitors from all walks of life. So why wait? Make a reservation right away to see Nong Nooch Tropical Garden for yourself!