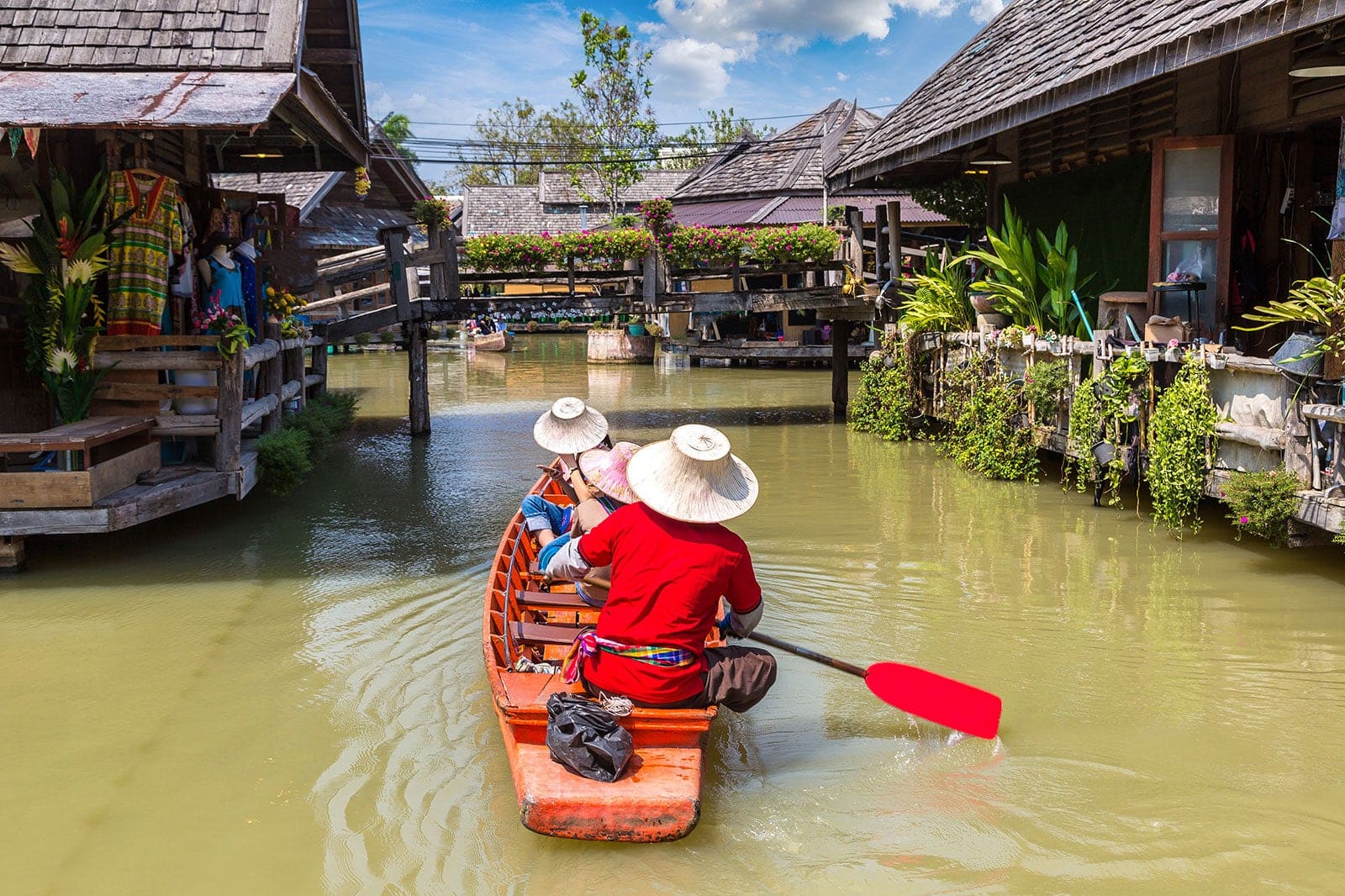 Pattaya Floating Market, also known as Four Regions Floating Market, is a popular attraction that offers a glimpse into the four major regions of Thailand. This 10-hectare development comprises sub-sections that showcase the unique culture, arts, and cuisines of Thailand's north, northeast, central, and south.
Unique Shopping Experience The Market features 114 vendors, some of which are situated on traditional boats and canoes, offering a unique floating shopping experience. Visitors can browse various products, including souvenirs, fruits, food, art, handicrafts, postcards, and clothing. You can find everything from traditional Thai silk garments to handmade pottery and jewelry.
Cultural Shows and Demonstrations Apart from shopping, visitors can also enjoy regular cultural shows and demonstrations. These shows provide a glimpse into the rich cultural heritage of Thailand, including traditional Thai dance, music, and martial arts performances.
Stilted Village The Market is built into a sturdy stilted village, with covered walkways and stout bridges connecting the various stalls and shops. This unique architectural style adds to the overall charm of the Market, making it a delightful place to explore.
Location and Schedule Pattaya Floating Market is at 451/304 Sukhumvit Road, Jomtien, Pattaya, Bang Lamung District, Chon Buri 20150, Thailand. It is open daily from 9 am to 8 pm, giving visitors ample time to explore and indulge in the local culture.
Conclusion Pattaya Floating Market is a must-visit destination for anyone looking to experience Thailand's unique culture and traditions. With its charming stilted village architecture, floating vendors, and regular cultural shows, the Market offers a truly immersive experience. So why wait? Plan your visit today and discover the beauty of Pattaya Floating Market for yourself!