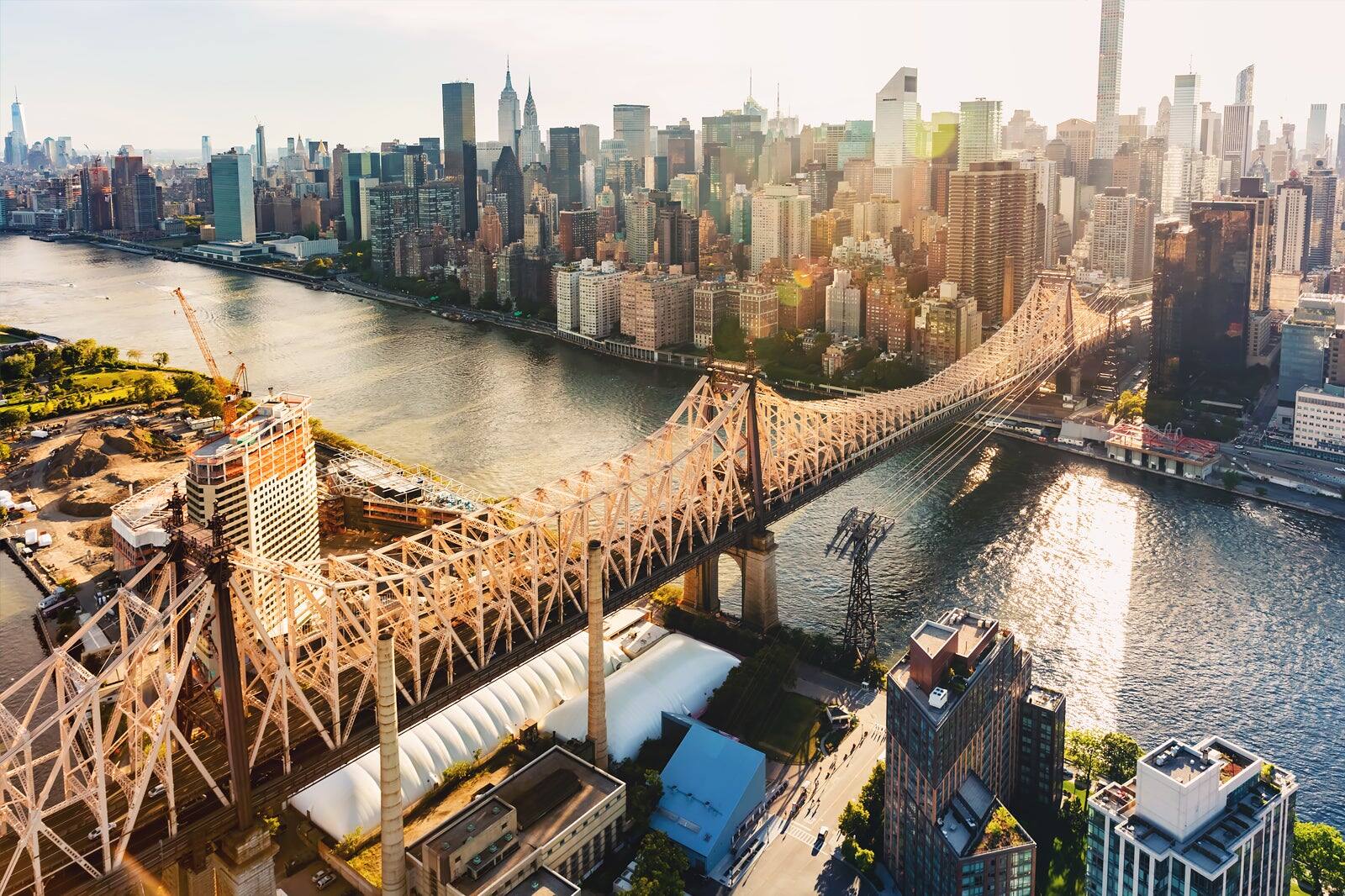 Queens, the largest borough in New York City, is a vibrant and dynamic destination offering diverse activities for visitors. From its eclectic neighborhoods and world-class museums to its beloved outdoor spaces, Queens is a must-visit for anyone looking to escape the typical NYC tourist trail.
Discover Queens' Multicultural EnclavesOne of the most striking features of Queens is its multiculturalism. You'll quickly stroll through the borough and encounter dozens of cultures and languages.Queens epitomises New York City's diverse and dynamic environment, from the South Asian neighbourhood of Jackson Heights to the bustling Chinatown of downtown Flushing.
In Jackson Heights, you'll find a vibrant and colorful community that includes Indians, Pakistanis, Bangladeshis, Sri Lankans, Nepalese, and other ethnic groups. Part of the neighborhood has even become known as "Little India," thanks to its large South Asian community. Ridgewood is the place to be if you're looking for an artsy vibe. Young professionals surround this neighborhood and have hip bars, restaurants, and galleries.
Explore Queens' Outdoor Spaces
Queens boasts some of the city's most beloved outdoor spaces. Start your day at Flushing Meadows-Corona Park, the largest park in the borough. Cultural landmarks that highlight nature, the arts, sciences, and sports can be found in this public area.Take in the Queens Botanical Garden's flowering flowers, see a play at the Queen's Theatre, engage in interactive exhibits at the New York Museum of Science, or watch a New York Mets baseball game at neighbouring Citi Field. Before leaving the park, don't forget to take a picture at the Unisphere and Observation Towers for a traditional Queens shot.
Head to Astoria Park, located along the East River, for stunning views of the Triborough and Hell Gate Bridges. Rockaway and Jacob Riis Park Beaches draw swimmers, sunbathers, and surfers to the NYC beaches during the summer. And to get away from the hustle and bustle of the city, explore the trails inside Alley Pond Park.
Experience Queens' World-Class Museums
Queens offers a vibrant assortment of museums that rivals that of other significant American cities. For example, the Museum of the Moving Image in Astoria delves into the film industry and entertains visitors of all ages. The enlightening art at MoMA PS1 in Long Island City challenges conventions and draws viewers in with engaging exhibitions.
But a must-see is the Panorama of the City of New York at the Queens Museum, located inside Flushing Meadows-Corona Park. This scale model depicts NYC in the 1960s and shows incredible detail of each borough. The museum holds a special place in New York City history with a permanent collection of 10,000 objects from earlier World Fairs.
Getting to Queens
Both LaGuardia Airport and John F. Kennedy Airport (JFK) are located in Queens and provide a variety of transportation choices.From JFK, you must ride the AirTrain from your terminal to reach the Jamaica and Howard Beach stations for public transport. If you fly into LaGuardia, the Q70 SBS, M60 SBS, and Q48 buses help you connect to the New York City Subway.
In conclusion, Queens is a unique and exciting destination that visitors to New York City should notice. With its multicultural enclaves, outdoor spaces, and world-class museums, there's something for everyone in Queens. So whether you're a foodie, an art lover, or an outdoor enthusiast, add Queens to your itinerary the next time you're in NYC.