Skyline Luge Sentosa: A Thrilling Island Adventure for the Whole Family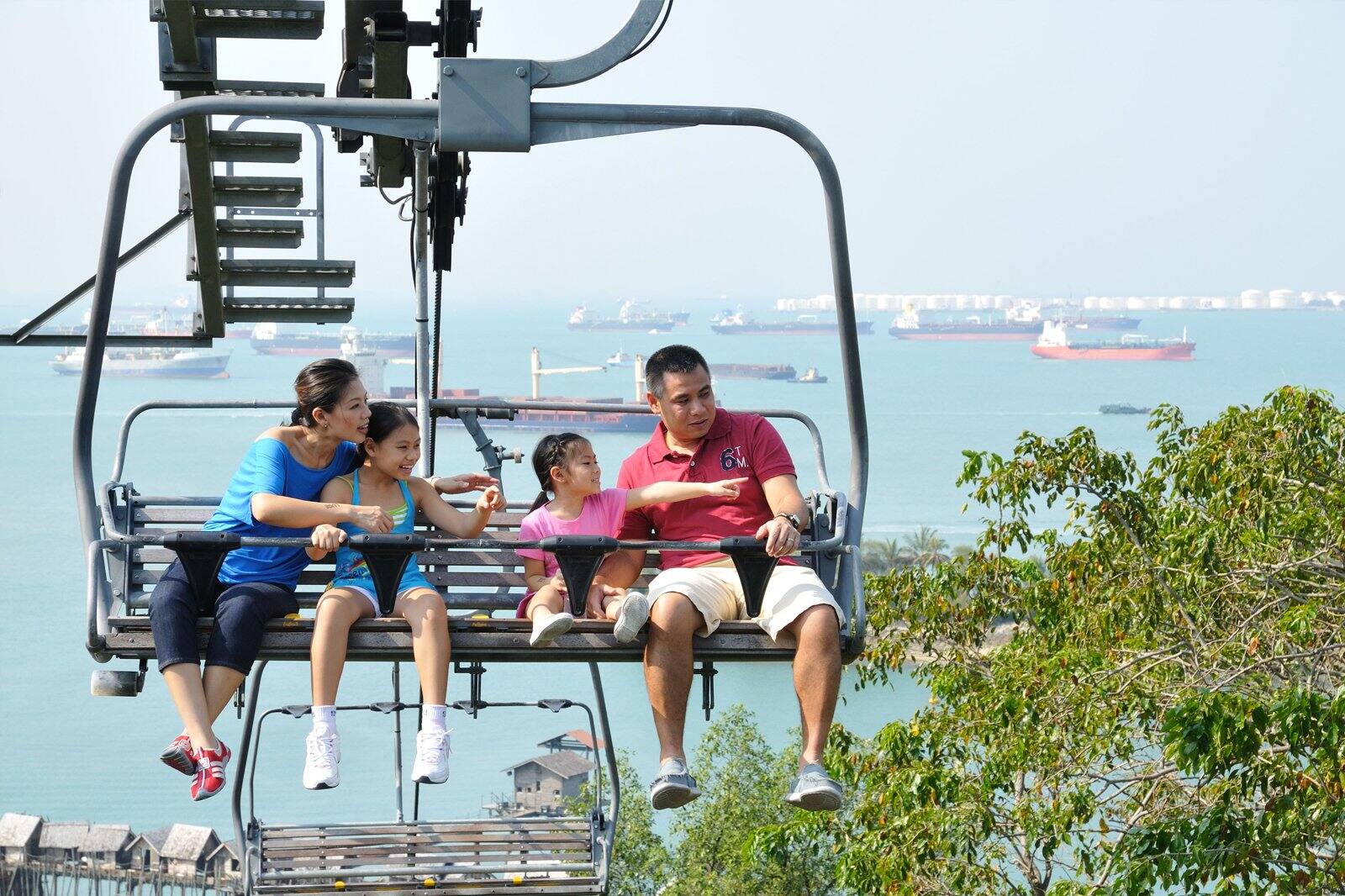 If you're looking for an exciting activity perfect for the entire family, look no further than Skyline Luge Sentosa! Since its debut in 2005 as Southeast Asia's first-ever luge, this fun-filled gravity ride has been a top-rated attraction on Sentosa Island. With its unique steering and braking system, riders can make the experience as leisurely or as thrilling as they wish. Brace yourself for an exciting island adventure that will create unforgettable memories!
Experience Two Great Attractions in One Place
While Sentosa Island offers many family-friendly activities, Skyline Luge Sentosa allows visitors to enjoy two great experiences in one convenient location: the Sentosa Luge and the Skyride. The Sentosa Luge is a non-motorized, three-wheel carrier or self-driving car system that careens down a steep 650-meter track from the Imbiah Lookout to Siloso Beach. After the exhilarating ride, visitors can try the Skyride. This open-air cable-driven chairlift offers breathtaking views of the nearby beaches while taking you back up to the Imbiah Lookout.
For those looking for an even bigger adrenaline rush, the Sentosa Luge's second track offers tighter corners and numerous turns. With themed landscaping, special night lighting, and named 'The Dragon Trail,' this additional 688 meters of the track will excite the entire family.
Safe and Easy to Control
Before setting off, riders receive instructions on how to use and control the luge. The gears are in the form of handles, allowing riders to have complete control and descend the slope as gently or fast as they, please. Safety is always a top priority, and the Skyline Luge Sentosa ensures that all riders are equipped with the necessary safety gear before they set off.
Capture Memories to Last a Lifetime
Remember to head to the photo center to see your fun-ride images at the end of the ride. Photos can be printed on the spot, allowing visitors to take home tangible memories of their thrilling ride. Remember to wear sunblock to ensure maximum comfort during your outdoor adventure.
Location and Hours of Operation
Skyline Luge Sentosa is located at 45 Siloso Beach Walk, Singapore 099003, Singapore, and is open daily from 10 am to 9.30 pm. Whether you're a first-time visitor to Sentosa Island or a seasoned traveler, visiting Skyline Luge Sentosa is an adventure to be noticed!