Universal Studios Singapore-The Ultimate Theme Park Destination in Asia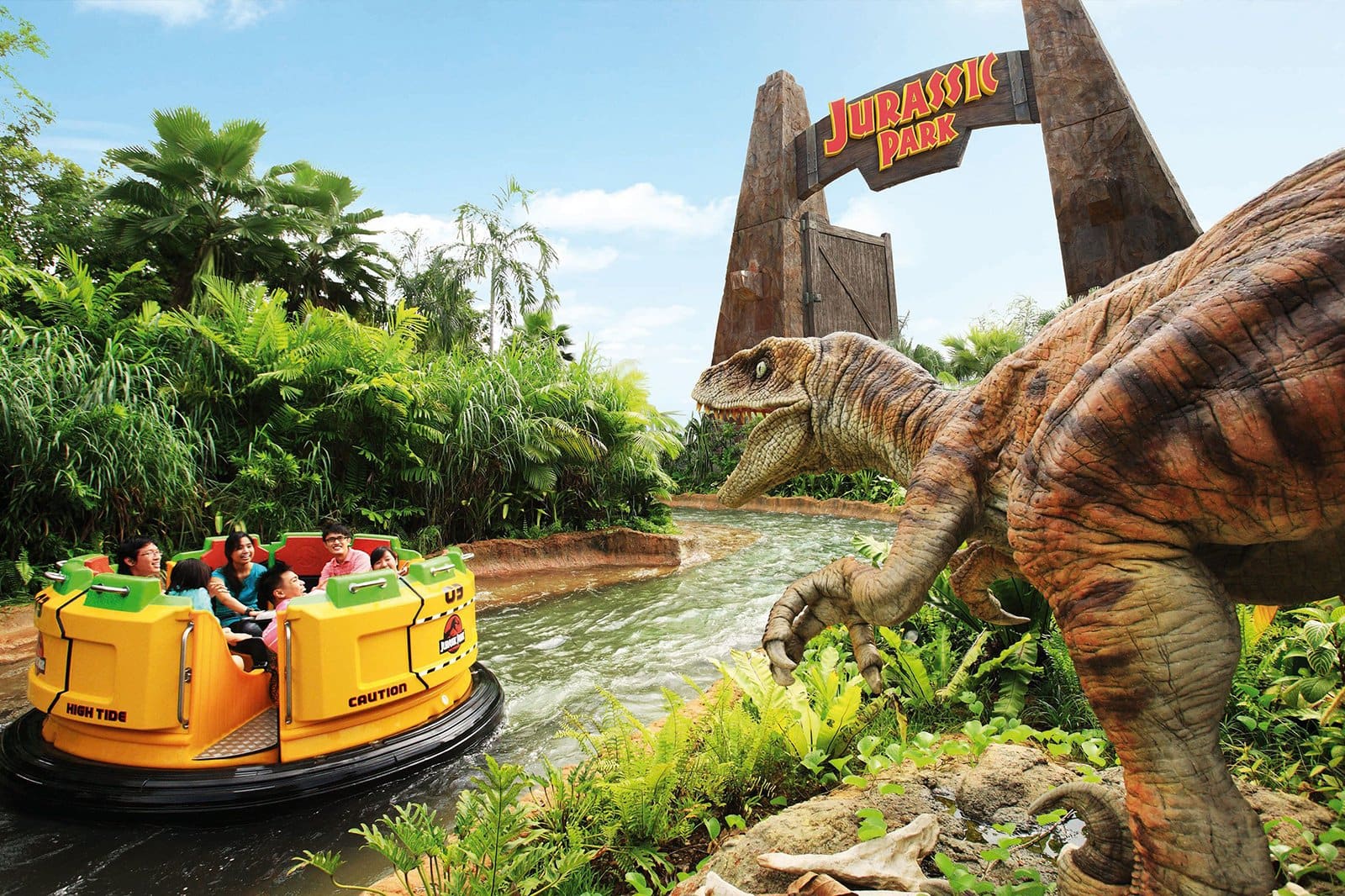 Universal Studios Singapore is the destination for movie buffs and thrill-seekers in Asia. This world-renowned theme park on Sentosa Island in Singapore opened its doors to the public in 2010 and has since become a popular tourist attraction for visitors of all ages.
In this article, we'll look closer at Universal Studios Singapore and what you can expect to see and do during your visit. We'll also provide helpful tips and information to help you maximize your experience.
Exploring Universal Studios Singapore Spanning across 20 hectares and featuring 18 attractions unique to the park, Universal Studios Singapore promises an unforgettable experience that will transport you straight into the magical world of movies. The park is divided into seven themed zones, each with its distinctive atmosphere, rides, shows, and attractions.
Hollywood As you enter the park, you'll be greeted by the glitz and glamour of Hollywood Boulevard. This zone is the main shopping area of the park, where you can purchase souvenirs and memorabilia inspired by your favorite movies. You'll also find plenty of dining options here, including restaurants serving local and international cuisine.
New York Inspired by the city that never sleeps, New York is where you can pose for a photo with some of your favorite characters, including Marilyn Monroe and the iconic yellow cab. You'll also find a replica of Times Square and a few food outlets serving New York-style cuisine.
Sci-Fi City If you're a fan of sci-fi movies, you will want to experience Sci-Fi City. This zone features two of the world's tallest intertwining roller coasters – Battlestar Galactica: HUMAN vs. CYLON™ – and other thrilling rides and attractions.
Ancient Egypt Step into Ancient Egypt and marvel at the grandeur of the two massive guardian statues at the entrance. Here, you can experience the Revenge of the Mummy ride – a must-try for adrenaline junkies.
The Lost World Inspired by the popular movies Jurassic Park and Waterworld, The Lost World offers a range of exciting rides and attractions, including the Jurassic Park Rapids Adventure™ and Canopy Flyer.
Far Far Away Fans of the lovable green ogre will feel right at home in Far Far Away, based on the Shrek movies. Here, you can tour Shrek's swamp and snap a photo with your favorite characters.
Madagascar, The final zone in the park is Madagascar, which features well-known characters from the popular DreamWorks movie. Take a boat ride through the indoor river, and enjoy the special effects and sounds that bring the film to life.
Tips for Visiting Universal Studios Singapore To ensure that you have the best possible experience at Universal Studios Singapore, here are some tips to keep in mind:
Plan: Check the park's opening hours and schedule your visit accordingly. To prevent lengthy lines at the gate, think about buying your tickets in advance.
Please wear comfortable clothing: The park can get quite hot and humid, so it's best to wear lightweight and breathable clothing. Remember to wear comfortable shoes, as you'll be doing a lot of walking throughout the day.
Bring a raincoat or umbrella: Singapore is known for its unpredictable weather, so it's a good idea to carry a raincoat or umbrella. Some attractions may also get you wet, so consider bringing a spare set of clothes.
Take advantage of the lockers: If you have bags or personal belongings that you don't want to carry around, you can rent a locker at the park for a